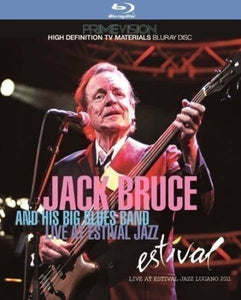 Recorded in full HD master quality from the high-definition TV broadcast of the Lugano Jazz Festival held in Switzerland on June 30, 2011.
This is a live video that represents his later years, summarizing his career with roots in blues and jazz, from CREAM's signature songs in the 1960s to famous solo numbers.
This is a must-have item that has been converted to Blu-ray with the highest image quality in full HD specifications, just like the high-definition high-definition image quality that was broadcast on local TV.
The extra includes the last long interview before 2014.
In addition, obituary TV news and a memorial song dedicated to him by Clapton are additionally recorded as bonus images.